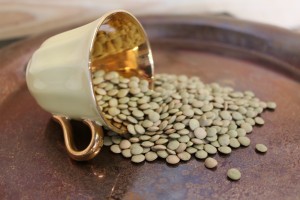 After our cleansing month of white and organising getting the kids back to school, we must now embrace the beauty of autumn. This month's smell of rotten wood and leaves brought back beautiful memories for me; two of my children were born in October, and I have the sweetest memories of nursing moments, staring out of the window and admiring this breathtaking season's changing colours, from mixes of deep mossy greens to conker browns.
The weather is kind this time of the year, so we can still enjoy those long strolls and outdoor activities in the countryside, appreciating the beauty of the autumn colours, from golden yellows and brilliant oranges to mellow greens – the colours that embody harvest time.
On an autumnal harvest theme, this month, I am going to share with you how to make fruit, vegetables and nuts from paper or fabric. All the objects on the website were created from leftover materials or objects in the house. The idea is to inspire you to see a smart object in every piece of trash:
Concrete apples
Woodchip bowl
Bottle bottom apple
Felt pumpkin
Surface protector acorn
Plastic fruit covered with silver/bronze leaf
For my Facebook page, I have an exciting collection of ideas for the harvest festival table: from small nut and herb posies to string pears.
October is such a beautiful month. If you feel the same about this month, we are like-minded in our feelings, so let's connect our ideas. Seize nature's beauty through your camera lens and post it on Instagram to become part of the world's mosaic picture carpet!
Hurray for colours!