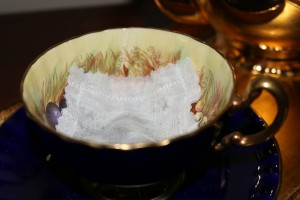 Not all guests are familiar with calming night-time drinks. For a peaceful rest, introduce them to green or mint tea. I prefer to buy the tea leaves and make my own bags.
Recycled items
Also needed
Tea leaves
Sewing machine
Fabric scissors
Pins
Method
Cut the muslin fabric into two squares of the same size, and machine stitch three sides to make a muslin bag.
Fill with the tea leaves and stitch the opening closed.
Store in an airtight container.