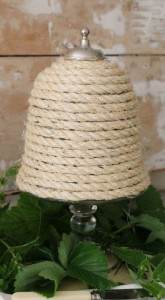 During July, we focused a lot on adult entertainment, but this month belongs to the little ones.
With the last month of summer on our doorstep, we want to make it as bright as possible with all shades of pink. My little girl got me going on this theme. She is growing up so quickly and will probably not have many more years of craving pink, so I have embraced her enthusiasm while it lasts. We celebrated a pink summer party with her friends, and decided to use most of the decorations in her room for a fresh look. This is one of the things I hope people love about crafting and sharing ideas – being able to use everything you make. Do not waste useful time!
I am planning to share the following with you on my Facebook page this month:
— Activities to keep the kids busy
— Family favourite party sweets with recipes
— Bunting:
—‹ Up- cycle plastic balls and crochet flowers
—‹ Up- cycle plastic balls and cover it with tights
—‹ Up-cycled Christmas decorations
—‹ Lanterns made from bottle caps
— Decorate simple balloons
— Pink pets
— Decorate cups and tea set
— Unique cake stands
— Simple welcome decoration with sweets
— Party boxes
— Easy garlands
— Lanterns in frames
— Embroidery on a teacloth
— Up-cycle children chairs for a party
— Applique a cupcake cushion
Keep watching this space to find out how to make all these beautiful things.
I will also share the following up-cycle ideas with instructions on my webpage:
— Give an old mirror a rope facelift
— Rope coasters
— Upgrade buckets with rope and upholstery webbing
— Webbing serviette ring
— Wooden doorstopper
— Create an unique tray
The tapas of the month: simple ideas for personal door notices
If you'd like even more ideas than those mentioned above, get hold of my book, From Drab to Fab.
Keep the fingers busy to occupy a happy mind! See you next month.
Grand-recycler